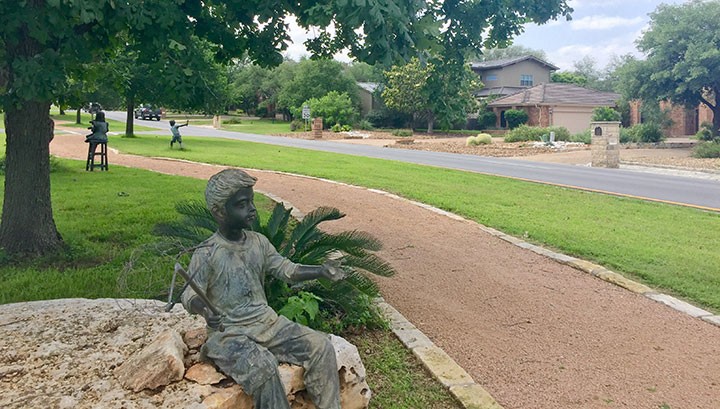 A Look Back at the Arts in Lakeway
Here is a brief history of the Lakeway Arts Committee.
December 20, 1999: Arts Committee established by Resolution No. 99-12-20-4, signed by Lakeway Mayor Charles Edwards.
2000

January: Committee members (9) were appointed by the Mayor, with George Blume as Chairman.
First concert on May 21, 2000: A Gershwin program with a singer and pianist. No cost. Based upon this favorable experience, the series of evening and Sunday Concerts began.
Requested funding for Boston Baby Grand Piano by Steinway; granted by Lakeway Civic Corporation
May: George Blume was elected to the City Council; Fred Newton was appointed Chair of Arts Committee.

2001

January & February: Brown Bag Luncheon Concerts began.
Lakeway Activity Center stage extension funded

2002

April: First City Purchase Award, acquiring Janet Campbell's "Lake Travis Marina" watercolor at the Lake Travis Arts League's Bluebonnet Bash. [Note that during the first years of the Arts Committee, the role re: art shows was in support of the nonprofit Lake Travis Arts League. Janet Wright was Chair of the LTAL and Fred Newton was on the LTAL board. He and Janet were both on TexARTS executive board also.] Annual Purchase Awards continued through 2008. Program established the City of Lakeway's Permanent Art Collection that includes paintings, silk screens, pottery and sculptures as well as a few classical artist's prints.
September: Annual Lakeway Photo Festival initiated. Festival continued annually through 2012. Featured photographs of Lakeway by local citizens. Event included educational programs in camera use, elements of photography, digital photography and cataloging as well as exhibitions by professional photographers.

2003

First theater production introduced – Train to Nibroc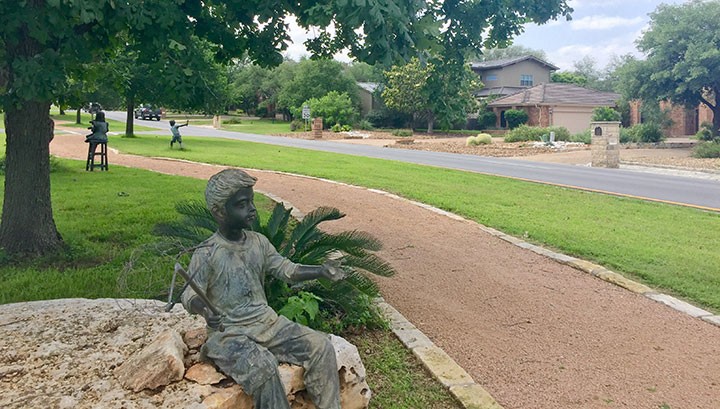 2004

Art in Public Places Program (master plan by Janet Wright) – "Billy, Boy with Butterfly Net". Program continues to date (includes bronze sculptures on Lakeway Blvd, City Hall, Justice Center, stainless steel sculpture inside City Hall, and kinetic sculptures along Lakeway Blvd and Lohman's Crossing Blvd.)

2005

May: Fred Newton resigned and Janet Wright was appointed Chair. Shortly after this, the Lakeway Beautification Committee was merged with the Arts Committee, resulting in an Arts & Beautification Committee with added responsibilities regarding visual aesthetics to the landscaping and signage at City limits, entry ways, parklands and municipal facilities. Resulted in two City limits Gateway Identification Sculptures, 5 parkland kiosks & maps, dinosaur tracks display, landscape & retaining wall between LAC & City Hall, Walking Trail at City Hall, landscape advisement to parkland entrances as well as main road entrances and intersections on Lakeway Blvd and Lohman's Crossing.
Summer Concerts in the Park introduced; not pursued.
Nov: Veteran's Tribute – 1940's USO-style event with the Lucky Strikes and Lindy Hop Dancers initiated in collaboration with Operation Interdependence, a Civilian-to-Military Delivery System

2006

March: Texas Independence Day Celebration initiated with 2-time Grammy Winner Floyd Domino
August: Annual one-hour multimedia theater productions begin.

2007 -2008
2009

Fred Newton rejoins the committee.
September: Lakeway's Big Band Bash begins.
Riders on the Orphan Train with Novelist and Humanities Scholar Alison Moore and singer/songwriter Phil Lancaster made possible through mini-grant by Humanities Texas. Annual theater programs continued through 2011.

2010-2012
2013

Janet Wright resigns and Fred Newton is appointed Chair. The "Beautification" element is dropped—back to visual and performing arts functions only.
Photo exhibit at the Lake Travis Community Library celebrating the 50th Anniversary of Lakeway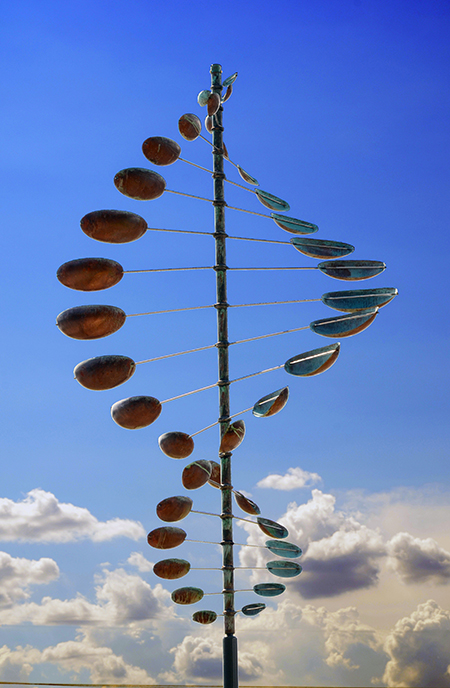 2014

August: First Annual "Cool Arts Party".
"Lakeway in Motion" program began, acquiring kinetic sculptures for street displays. The program was concluded in 2017.

2015

April: Portfolio of Lakeway's Fine Art Collection distributed to Mayor and City Council and placed on display at the Activity Center and City Hall.

2016-2018
2019

Lakeway hosts 5th Annual Cool Arts Party in March.
Sunday Concert Seasons, Big Band Bash, and Brown Bag Lunch Concerts continue to be successful and well attended by the Lakeway community.
Originally revised by Janet Wright.