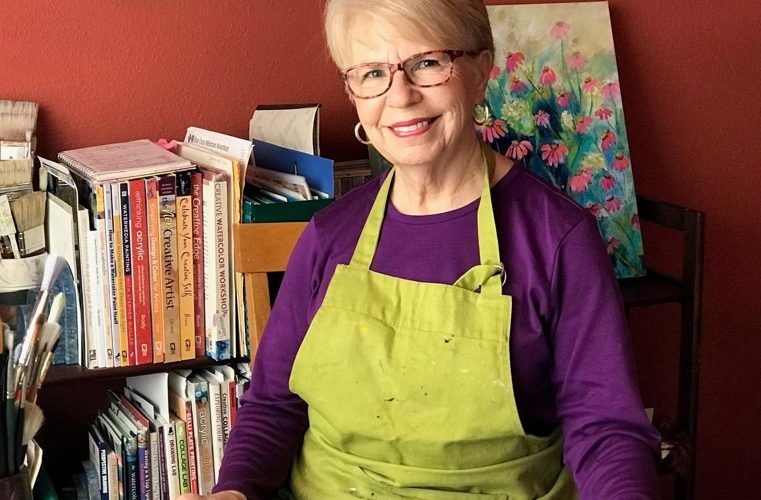 Color is My Language Exhibit
The Lake Travis Community Library will exhibit Color is My Language, the artwork of Barbara Kelley, during the month of May. Growing up in Ohio, Kelley's love of color developed as she played dress up in her mother's evening gowns, favoring the brightest colored pieces. After graduating with a Master of Fine Arts in Vocal Performance, Kelley's color attraction continued as she performed in light opera companies, clad in beautiful, colorful costumes. After time off to raise her two sons and travel throughout the United States and Asia, Kelley later returned to the arts to study art history at the Indianapolis Museum of Art. It was there that she noticed her love of color returning as she roamed the galleries of artists like Georgia O'Keeffe, Claude Monet, and Ellsworth Kelly.
All are invited to Kelley's reception on Sunday May 19th from 1:30 pm to 3:00 pm and art demonstration at Adult Crafts on Monday May 20th at 1pm at the Lake Travis Community Library. See you there!