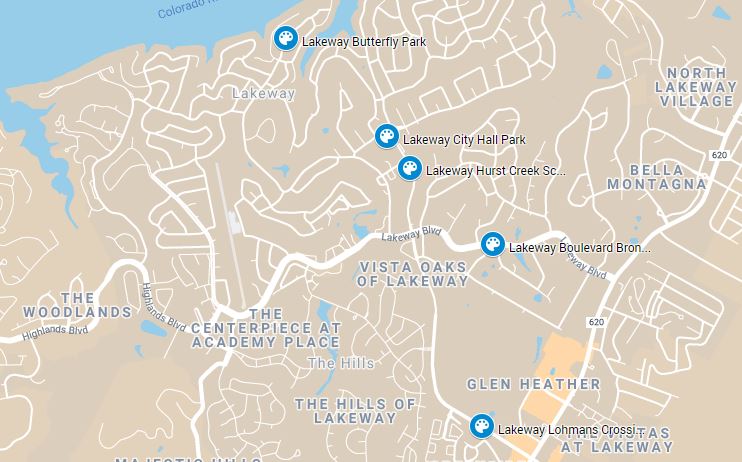 Take a Walk with the Lakeway ArtMap
UPDATED 3/17/2020: Since we are all going to be home bound for the near future, if you do want to take a walk, consider a stroll to visit Lakeway's wonderful outdoor art museum. Remember to social distance, stay in small groups and follow any City, State, or Federal guidelines. Stay safe and healthy!
If you are searching for an easy way to view the local outdoor artwork in Lakeway, look no further than our Lakeway Arts District ArtMap. It includes some of our favorite new and old art pieces, like Jim LaPaso's "Butterfly", "Daisy", and "Wings" kinetic sculptures, recently placed in Lakeway Butterfly Park.
So hop on the bike, jump in the car or take a leisurely walk and enjoy Lakeway's extensive outdoor art gallery. Get started by visiting the online Lakeway Art District ArtMap from Google Maps.
Are we missing a piece of Lakeway artwork? We would love to add it to our ArtMap. Please let us know on our Contact page. Thanks!